Customized webpage for clients on Walmart.com 
and mobile applications
Brand pages are micro-sites that are devoted to a single brand with specific products. These pages contain a variety of modules, shopping carousels, and branded content written and designed for individual campaigns. These pages act as a "digital storefront" for Walmart customers to engage with advertisers and are an amazing opportunity to highlight new products & features in a compelling way. Brand Pages are accessed through onsite & offsite display banners or vanity URLs on Walmart's desktop and mobile platforms.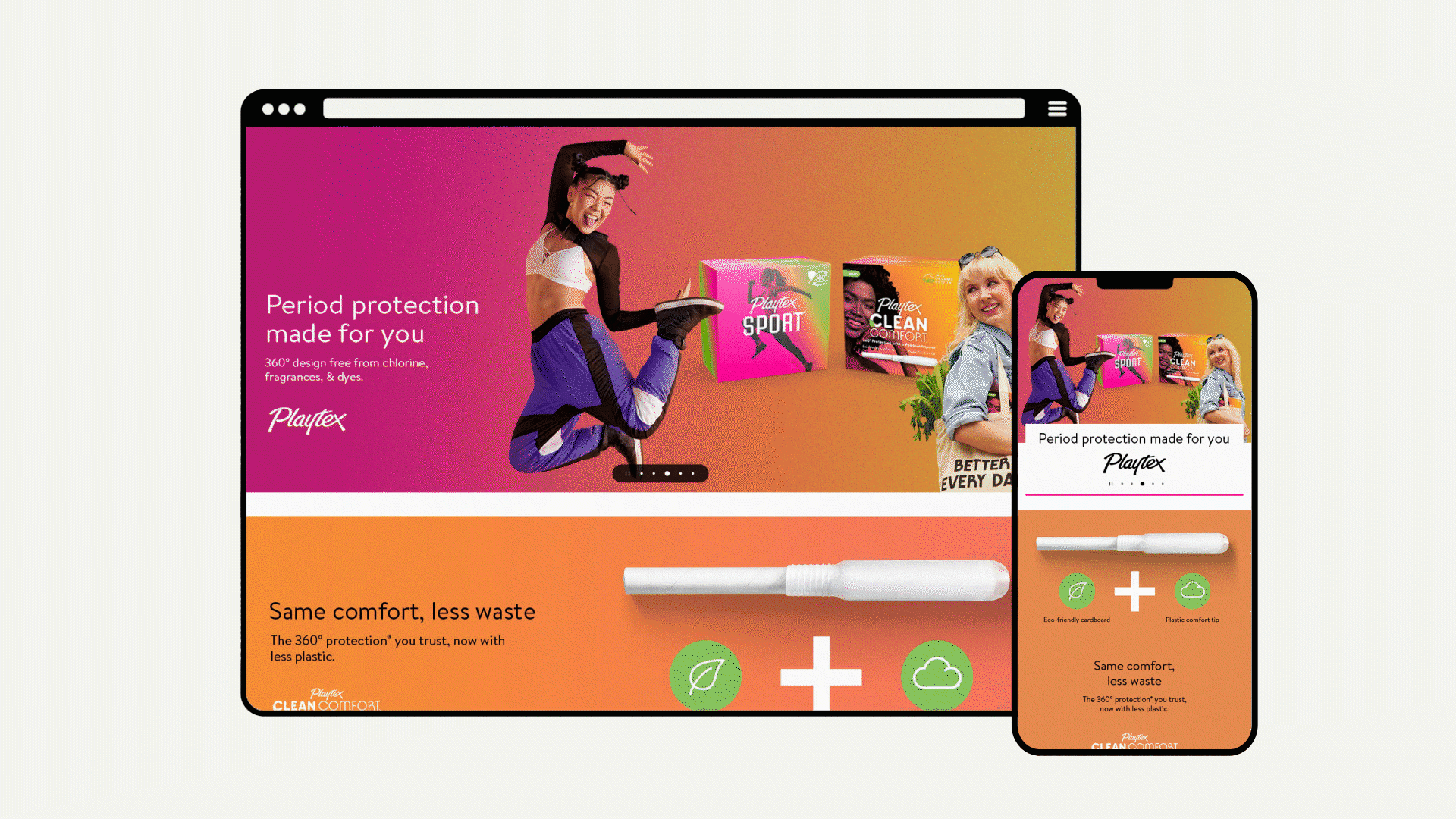 https://www.walmart.com/m/brands/pipettebaby
In order to design a customized webpage with the brand in mind, I brought in organic shapes and the color palette from Pipette's website. For the module on top, I included a lifestyle image of a baby to introduce more personality and also to illustrate that this is a children's product. The module below the "Shop baby essentials" tagline leads customers right to the shoppable page to learn more about the products. I also pulled the grandfather and baby image from Pipette's website and included the icons to increase brand awareness. The "Shop by category" module was created with colorful organic shapes to add a more playful approach. The product detail section at the bottom provides more specific descriptions of the products and their ingredients/functions. Overall, the webpage was designed with the brand in mind, and bringing in organic shapes and the brand's light green color helped create a consistent color palette across the entire page.
https://www.walmart.com/m/brands/OGXreward
This project is more of a refresh because the client asked us to use a brand page that we designed for them previously as a reference. The ask is to swap the product shots and use a different model image. In order to design with their brand in mind and maximize my creativity, I created an additional option where I applied a purple-blue gradient from the client's website. I was also inspired by the use of round corner squares on model images so I applied a similar design approach on provided influencer images. This webpage was crafted with a chic and vibrating look and feel to help illustrate that the products are targeted toward the younger generation.
https://www.walmart.com/m/brands/Playtex
Our task for this brand page was to create a customized webpage for the ladies, especially the ones who exercise on a regular basis. During my design process, I kept the brand in mind and applied inspirations that I found from the client's website and social media to create a playful, colorful, sporty, and active style. Their signature pink-orange gradient and color palette were used throughout the entire webpage to help maintain a consistent visual experience. A girl model with a playful jumping posture was placed on the top Hero POV module to help illustrate fun and playful brand image.