Debranding and Post Identity Design
http://exhibition.post-identity.com/
The exhibition takes into account the inherent limitations of designing a show before it happens and works to enable post-production as a means for reflection and reconfiguration — creating scenarios that favor photographic representation over a "real-life" experience. Throughout the run of the show, the class will use the space as a workshop area and develop strategies to enable the editing of documentation through digital mediums. Students investigated the changing landscape where visual identity operates as developments in technology blur distinctions between private and public entities and drive complex shifts in notions of agency and power.
California College of the Arts 2018 Design MFA group exhibition
Everything must go, the 2018 MFA Design Thesis Show, is an exhibition focusing on the interdisciplinary work of 27 designers who anticipate a return investment on their graduate studies, but what does that return look like? How do we quantify and assess educational outcomes beyond statistical metrics used for corporate gain? How do we prescribe value to knowledge? This hyper-capitalist exhibition is built around the balance between investment and earning. All student work, labeled furniture, and presentations shown in this exhibition are available for purchase.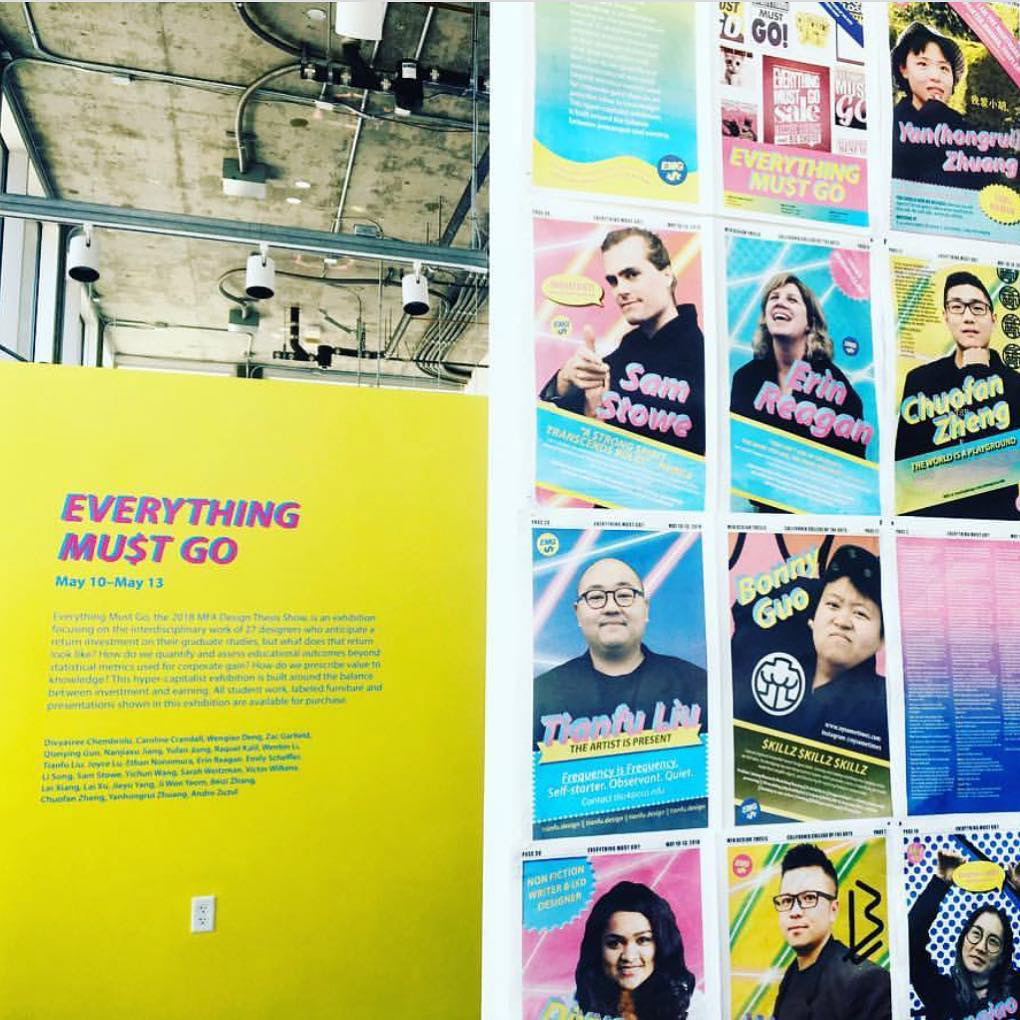 My section for the Everything Must Go art exhibition 
I planned my thesis exhibition to be a pop-up store that would have all of my thesis works for sale. The exhibit offers a critical point of view towards the fact that people seem to be more attracted to the external values of hype products than to their own traditional values, often even overlooking the material qualities and functions of objects. Items included t-shirts with Faceless graphics, posters, shoes, boxes, bags, etc.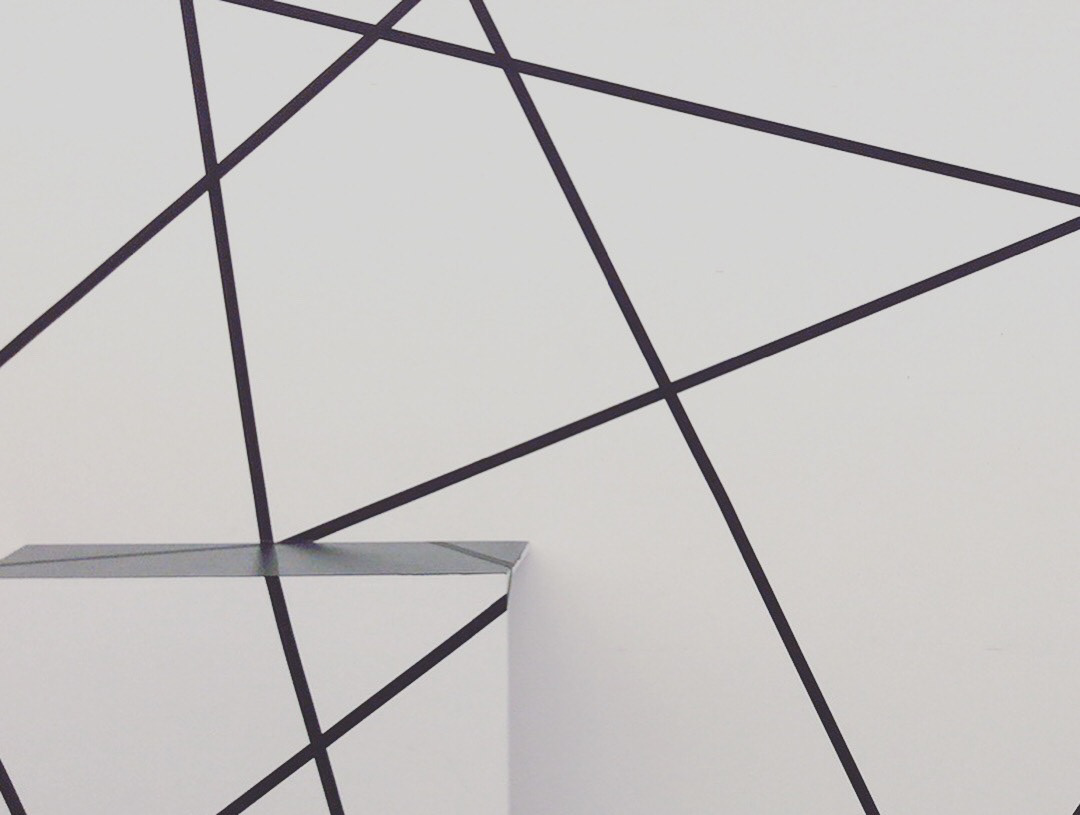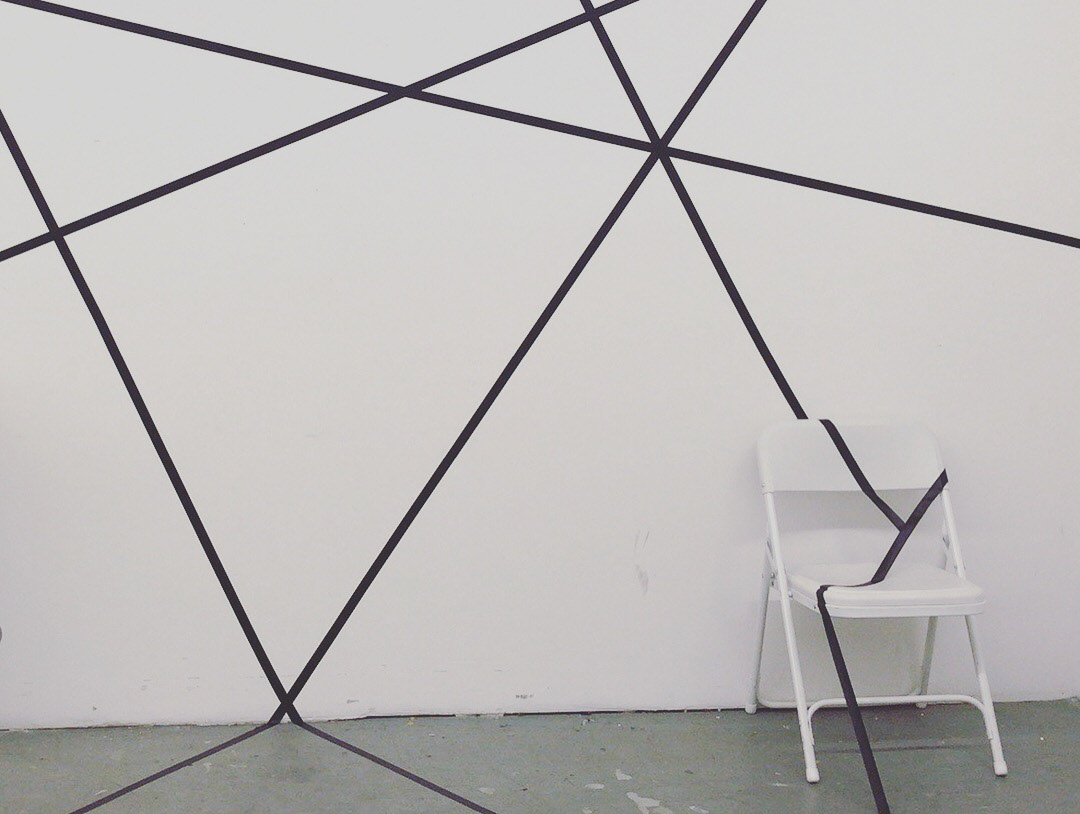 California Academy of Sciences, 55 Music Concourse Dr., Golden Gate Park, SF
Science and art unite! This week, NightLife partners with the California College of the Arts to explore the many ways design impact lives, culture, and science.
-----> Explore innovative ideas in fields from industrial and interaction design to illustration and architecture when African Hall transforms into a gallery full of projects, games, and installations by CCA students. The concept of the project that I participated in is to allow viewers/gamers to "build your ideal city through explorations of urbanism".